Press release 16 November 2021.
Backahill enters into an agreement to sell AB Cernelle.
Backahill AB has entered into an agreement to sell all shares in the subsidiary AB Cernelle to the German pharmaceutical group Dermapharm AG.
"We have had a long and very interesting time as owners of Cernelle, which has developed very positively under the management of CEO Ken Tinebo. In Dermapharm, Cernelle gets an owner who can continue to develop and support the company´s expansion, both geographically and product wise that it has strategically worked towards for a number of years now. The sale of Cernelle is in line with Backahill's strategy, where we focus on our core business in property and destination development," says Lennart Mauritzson, President and CEO of Backahill AB.
"Backahill has been a good owner who has created stability for Cernelle's unique business. The company's success in recent years would not have been possible without Backahill's trust and good support. In recent years, a new offensive expansion plan with the aim of becoming a world leader in products with pollen extracts for medical use has given the organization a clear direction forward with great growth potential, in both established and new markets. As an industrial owner, Dermapharm will add specific expertise in the herbal pharmaceutical segment and I look forward to a continued exciting and successful journey for Cernelle as the company shifts up production capacity to meet increased demand," says Ken Tinebo, CEO of AB Cernelle.
The deal refers to 100% of the shares and is expected to be completed by the end of November.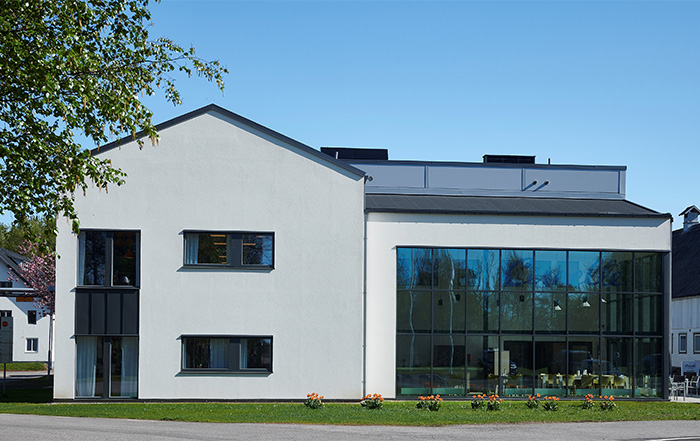 About AB Cernelle:
AB Cernelle is a Swedish pharmaceutical company with research, development, manufacturing and distribution of drugs in urology, with a special focus on chronic prostatitis (CP/CPPS) and benign prostate enlargement (BPH). The company has been developing herbal medicines from high-quality pollen extracts since 1953. With more than 67 million daily doses per year, Cernitol® is one of the world's most widely used medicines for benign prostate problems. The company has sales of SEK70 million with good profitability and has about 40 employees at the facility in Välinge outside Ängelholm.
About Dermapharm AG:
German Dermapharm AG is a listed pharmaceutical group active in specialty drugs, generic and over-the-counter products. The turnover in 2020 was 794 million euros and it has about 2,300 employees in Germany and internationally. The Group owns more than 1,300 own marketing authorizations that contain more than 380 pharmaceutical ingredients.
For further information:
Lennart Mauritzson, President and CEO of Backahill AB, phone: +46 725 70 80 80. Backahill is a family-owned company that was founded in 1998. We run real estate and development projects around the country and have interests in some of Sweden's largest real estate companies.